Metal furniture
For furnishing dressing rooms in workshops, warehouses and offices.
Ideal wardrobes and benches for the background of a sports facility or an indoor hall.
Use universal metal cabinets with a lock to archive important documents.
File cabinets with central locking are frequently used in consulting rooms.
File cabinets
Metal file cabinets are designed for A4 hanging files.
According to the required storage space capacity, you can choose from 3 sizes: 2, 3 or 4 drawers.
You can use the central lock to lock all drawers at once.
The load capacity of the drawer is 45 kg. A 100% ball-bearing drawer slide allows you to fully use the inside of the drawer.
For your safety, the file cabinets are equipped with a balance system (you cannot slide out multiple drawers at once).
Drawer bottoms and fronts can be covered with laminate in the HOBIS office furniture colours.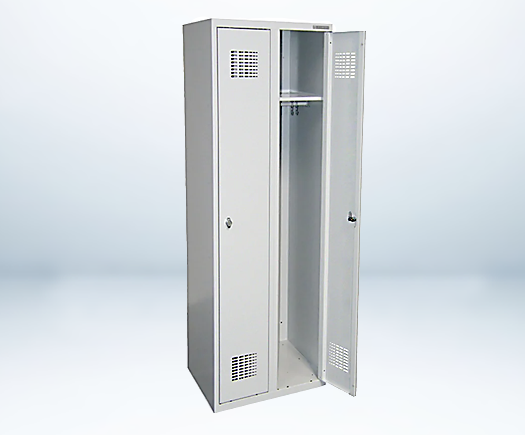 Metal wardrobes and benches
Wardrobes in two sizes differ primarily in the arrangement of the interior.
Ventilation openings ensure continuous air circulation inside the wardrobes.
A 150 cm long dressing room bench is a combination of massive wooden battens and a solid metal frame.
An universal metal wardrobe with 4 shelves is equipped with a two-way cylinder lock.
The load capacity of each shelf is 50 kg.